Swift
Building strong networks
We helped establish a business support network known as SWIFT (Swaziland Fair Trade), which has a board of experienced business leaders from the local community.
This project came to a close in 2013. However, last year we were granted new funding from Comic Relief to help SWIFT further develop, and improve livelihoods of the farmers and crafts people involved. An important element has been on promoting wellbeing in the workplace with the help of Swaziland Coalition on Health and AIDS (SWABCHA). Over the last decade Swaziland has helped curb the HIV epidemic by increasing antiretroviral treatment, however many businesses continue to be affected.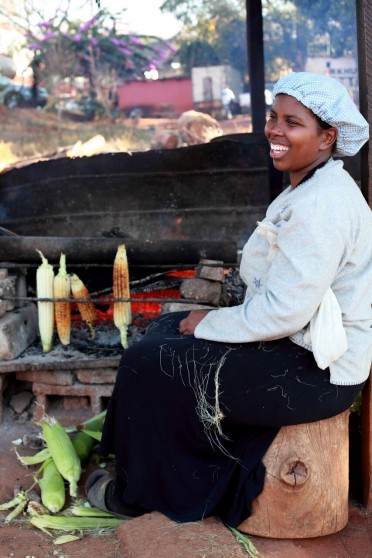 Changing lives in Swaziland
Raymond Mhishi - Artisan, said: 
"The project has broken barriers between whites and black, barriers between millionaires and the poor, barriers to markets for entrepreneurs."
Peer educators
By training key members of each member organisation as 'Peer Educators', this follow-on project is designed to help improve business productivity by focusing on wellbeing in the workplace. Each business now has a representative who can respond to employees' health issues and signpost them to the relevant organisations. As some issues raised revealed a lack of facilities in the local community, projects have subsequently been set up to address these needs.
"Shared Interest is more than just a partner to SWIFT; it is through their continued support and guidance that SWIFT has been able to create a sustainable path in business where our end destination is to be a leading sustainable Fair Trade Country Network for Swaziland. It has been incredibly rewarding to see our members continuously grow their revenue year on year." 

SWIFT Country Manager
Back to map