Mata traders
Mata Traders, handcrafts, USA (buyer)
Working with member-owned women's co-operatives and artisan groups that follow fair trade principles, Mata Traders has been a Shared Interest customer since 2010.
By bringing traditional fabrics to a global audience, they support the family businesses of weavers and block printers throughout India and Nepal whose livelihoods have been threatened by the shift of textile production to the factory.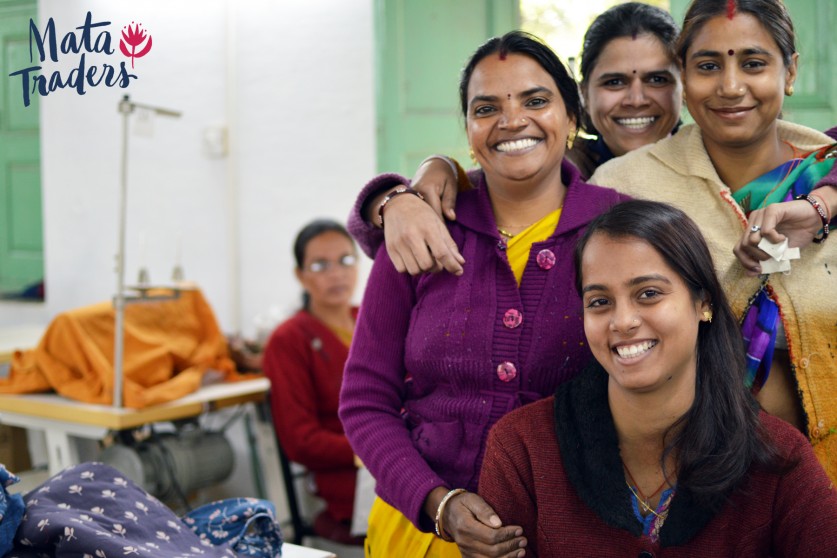 Founder of Mata Traders, Maureen Dunn Fetscher:
Our journey with mother India
Mata Traders also ensures that its suppliers provide benefits such as paid sick-leave, access to health insurance, bi-annual medical check-ups, on-site childcare, paid maternity leave, overtime pay, literacy and computer training.
Founder of Mata Traders, Maureen Dunn Fetscher, describes how the Chicago-based company began: "My love affair with India has evolved into Mata Traders – a design-driven, fair trade brand helping to end global poverty and inspire ethical companies and consumers to change the fashion industry. Made by artisans in India and Nepal, our colourfully original designs are now sold in 700 shops, and provide a stable source of income for families in some of the world's poorest communities.
"Our journey with 'Mother India' began in 2003 when Michelle Thomas, Jonit Bookheim, and I (friends since college) spent four months travelling the subcontinent on a round-the-world trip. Within a couple of years, Michelle and Jonit joined Mata Traders as partners. We now work with six organisations in India and Nepal that educate, employ and empower women in marginalised communities."
You can read more about Mata Traders in QR 119 here.
Back to map