Kabuboni
Kabuboni, coffee/milk, Kenya (producer)
Although our Access to Finance programme in Africa came to a close in 2015, we are still seeing the impact the training had on agricultural businesses such as Kabuboni coffee farmers' co-operative.
We began working with Kabuboni in October 2014, when they were struggling to make a living by growing coffee alone. Their location on the eastern slopes of Mount Kenya, meant that they were working in a saturated market as most farmers in the area rely on coffee as their main crop. Coupled with this, falling coffee prices were taking their toll, and Kabuboni farmers were struggling to survive financially.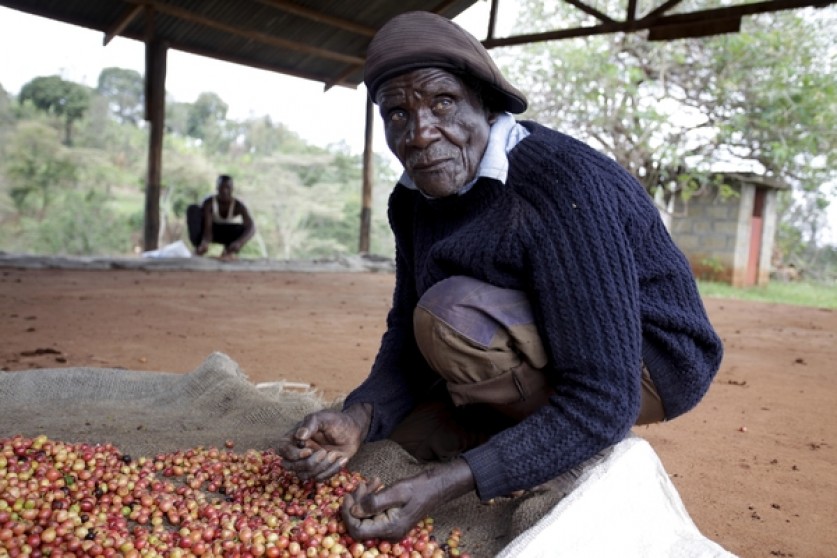 KABUBONI CHAIRMAN
"Our farmers are better off today; they are better off many times than they were before, they have a regular source of income, and are able to pay school fees freely" 
Helping businesses grow
Shared Interest Foundation worked with Fairtrade Africa to offer Access to Finance training and mentoring. This gave the co-operative the skills and knowledge to enable more of their farmers to create an extra source of income through dairy farming. It was discovered that most of the farmers already kept cows, but some did not have the facilities required to sell the milk their herd provided.
A loan from Shared Interest Society financed a cooling plant, vital in storing the milk at the right temperature. The co-operative now employs five additional staff and has set up three milk collection centres. There are now 718 dairy farmers at Kabuboni co-operative, compared to 199 before the training began.
Read more about Kabuboni in QR 105.
Back to map