Crafting fairer futures
Crafting Fairer Futures
In September 2018 we launched our third project working in partnership with Swaziland Fair Trade (SWIFT). This one year project is supporting 100 women who, together with a further 1,900, sell their handcrafts at the Manzini Bus Station in central Swaziland. All women produce and sell variations of the same products creating a high competition for customers who can demand lower costs for their products meaning many women take home as little as 90p per day. This leaves them unable to better their standard of living and puts at risk their household food security, children's education and access to basic healthcare and social services.
This project will provide 100 of these women with training in product design, customer service and costing to enable them to diversify their products and increase their sales. The women will spend time working with a designer and visit trade shows for market research. At the end of the project the women will have the skills and confidence to design new products, access new markets, increase their sales and better meet the needs of their families.
This project is supported by the Evan Cornish Foundation.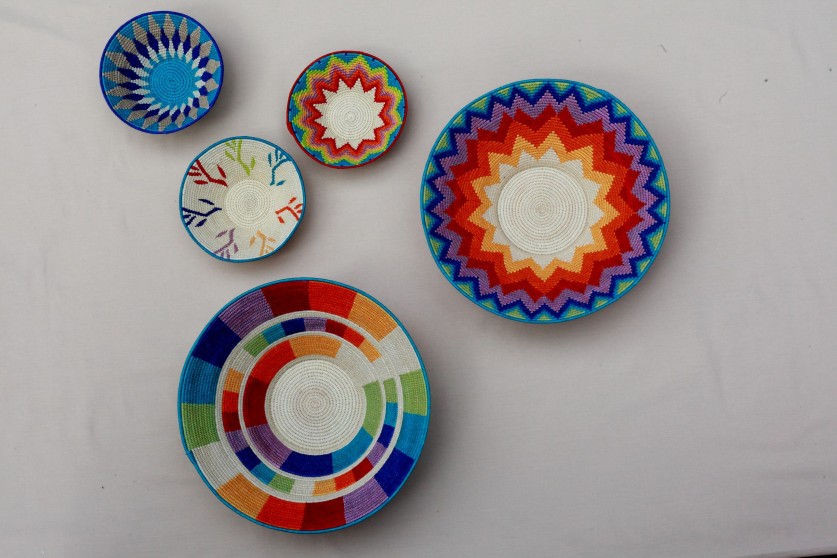 Thuli Shabangu, said:
"I produce decorative wall mats. Before this training from SWIFT I used to charge R50 (£2.70) per mat and I could not benefit. The training was helpful because I was introduced to product development where I was equipped with knowledge on different dyes and how and when to apply them. Now I sell my mats for R150 (£8). I can safely say that I am seeing the light. Though there are challenges, my business knowledge has improved and the fact that I managed to supply an order for the first time since I started selling is so encouraging" 
Back to map