Providing Sustainable Solutions To Poverty
En 2016 empezamos un proyecto de tres años trabajando en asociación con la Red de Comercio Justo en Malawi (MFTN) para reducir los niveles de pobreza entre los miembros productores. Los ingresos de la red había estado declinando en los últimos años, debido a una disminución en la producción de ventas, miembros han sido incapaces de pagar su cuota de membresía impactando en la capacidad de MFTN para proporcionar el apoyo adecuado para sus miembros.
Back to projects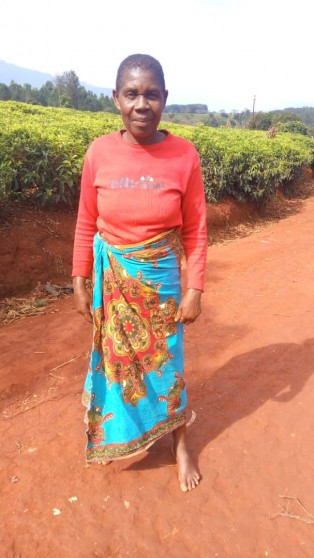 Mary Piyo, tea farmer
Thuchira Tea Association are one of five co-operatives who have received training through this project. Thuchira provides a livelihood for 8,325 tea farmers (60% female). The training they received in Good Agricultural Practices including harvesting techniques and soil management enabled farmers to increase their yield, improve the quality of their product and increase their income. Further training in Business Planning has increased the sustainability of the cooperative ensuring they can pay their farmers on time and support the business to grow.