Livelihood Security Fund
Building Back Better
We are launching an appeal for donations to help Rwandan coffee farmers after devastating flooding caused major damage to their coffee farms.
Earlier this month large parts of western and northern Rwanda faced severe flooding and subsequent landslides, in which over 130 people sadly lost their lives. The majority of the deaths occurred in the western province, which borders Lake Kivu, where flood waters swept away homes and infrastructure, and led to road closures.
East Africa often suffers from flooding and landslides during the rainy seasons, however these events are becoming increasingly more common and extreme due to the global climate crisis.
KOPAKAMA are a Fairtrade coffee co-operative based in the western province of Rwanda and a beneficiary of our Growing Fairer Futures project. Launched in 2021, the project is supporting 193 young farmers to establish a sustainable coffee farm. They have also received finance from Shared Interest Society to pre-finance their coffee harvest.
Due to the recent flooding, 45 of the farmers we are working with have suffered damage to their coffee farms, with many having their farms completely washed away, leaving them with no source of income or funding to replant the farms.
Grace Masengesho is a young KOPAKAMA coffee farmer who participated in our Growing Fairer Futures project from 2021 - 2023. She told us: "The impact of flooding and landslide on my coffee farm is that all my young coffee and shade trees were washed away by water and landslide. Even the top soil was all washed away.
"Because I am still young I have hope to continue doing agriculture especially coffee production but because of what happened on my farm I plan to purchase another farm for growing coffee."
We are in close contact with the co-operative and initial reports show that 815 acres of coffee trees and 320 acres of other crops were washed away, and 19 family homes destroyed. One youth lost three family members.
Shared Interest Foundation has been supporting farmers and workers in Africa and Latin America for almost 20 years. Therefore, we are launching an appeal for donations to help these farmers rebuild their livelihoods.
We urgently need your support to enable these farmers to replant their coffee farms, and provide an income for themselves and their families.
Donate today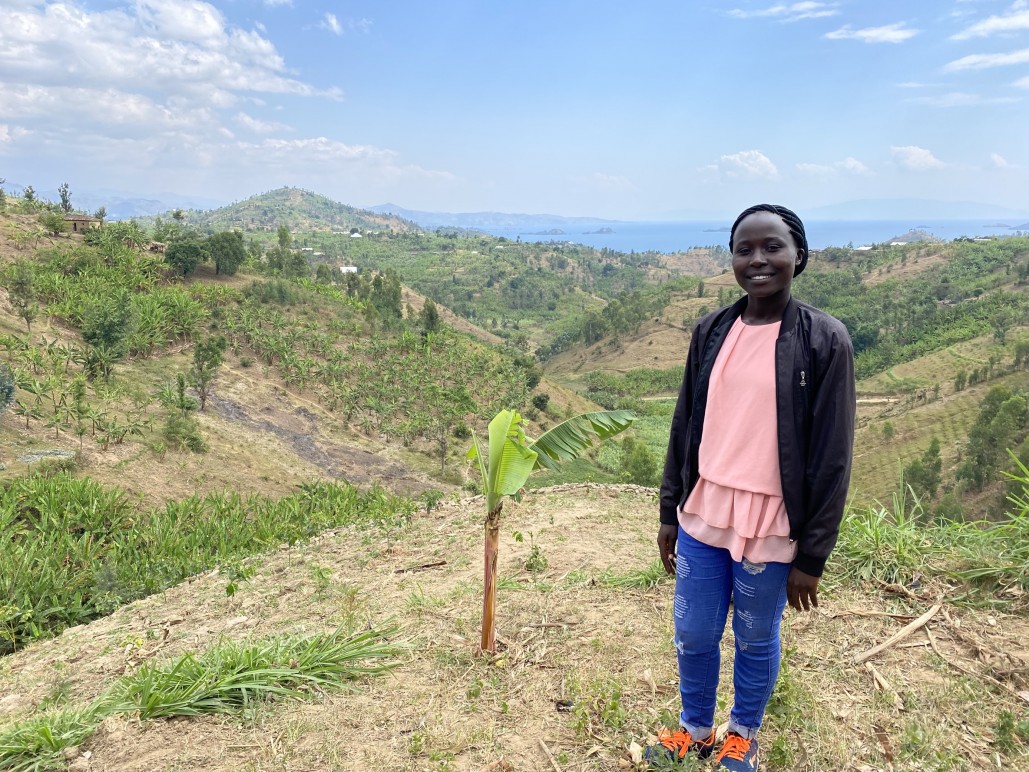 Young KOPAKAMA coffee farmer Grace Masengesho on her farm prior to the flooding.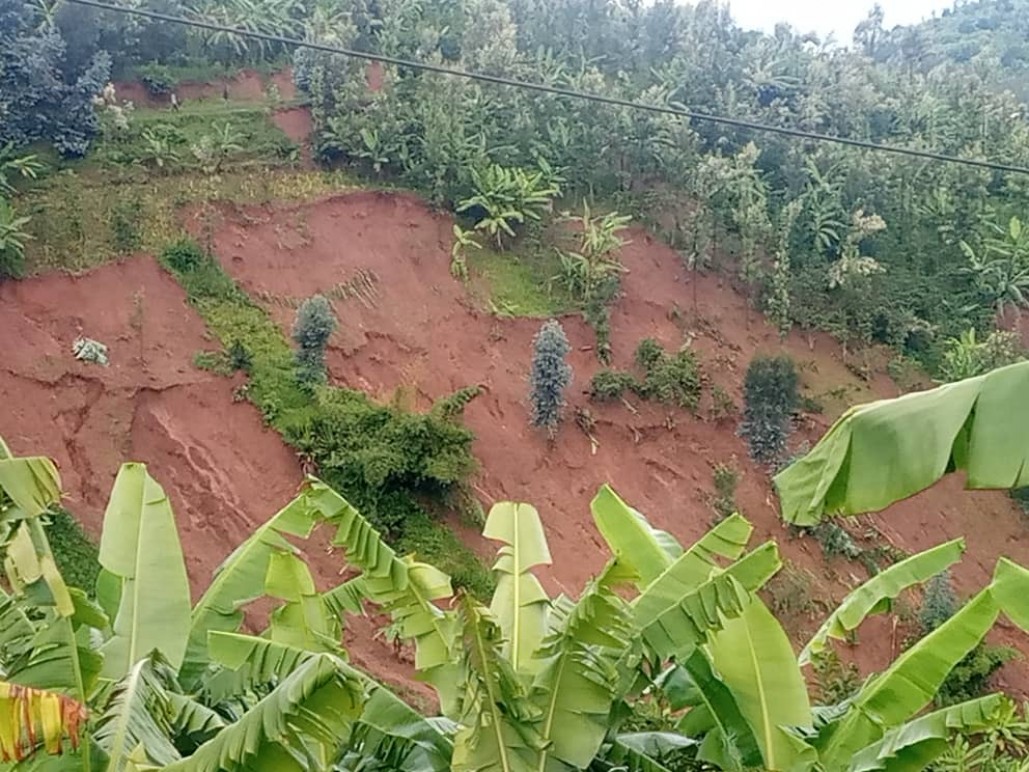 KOPAKAMA coffee farms following the devasating floods in western Rwanda.